Commercial Photography · Aerial Photography · Studio Rental · Classes
504 East Broadway, Columbia, Missouri · (573) 424-8486
May 27, 2011 - SoFoBoMo - Solo Photo Book Month
Today's blog is especially geared toward the photographers amongst my readers. Pros, amateurs, wannabes, whatever - this one is for you! I'm writing about SoFoBoMo, the Solo Photo Book Month. This is a web-based project where each person who signs up has thirty-one days to generate a photography book from start to finish. That means all the photos are taken, all the text is written, and all the layout is done to produce a .PDF (Adobe Portable Document Format) electronic copy of a photography book with at least thirty-five pictures in it. This year the thirty-one days can start anytime in July, and will run until the same date in August (e.g., if you decide to start your month on July 10, you have until August 10 to finish). There's no judging, and no prizes — other than the very real satisfaction of having completed the project and having a great photo book (electronic at least) to show for it. Sound impossible? It's not. It's challenging, but definitely achievable. I did it last year and will be doing it again this year.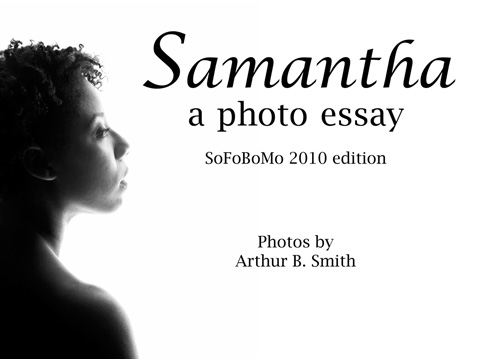 SoFoBoMo was the brain-child of my former college roommate and very good friend, Paul Butzi. Paul is a retired programmer, having worked at both Bell Labs and Microsoft, and now enjoying life in the semi-wilderness near Carnation, Washington. The first SoFoBoMo ran in 2008 with a little over 200 participants, and 70 completed books. Last year there were 137 completed books. So far this year, 207 people (including myself) have signed up to participate, with many more to come. Won't one of them be you?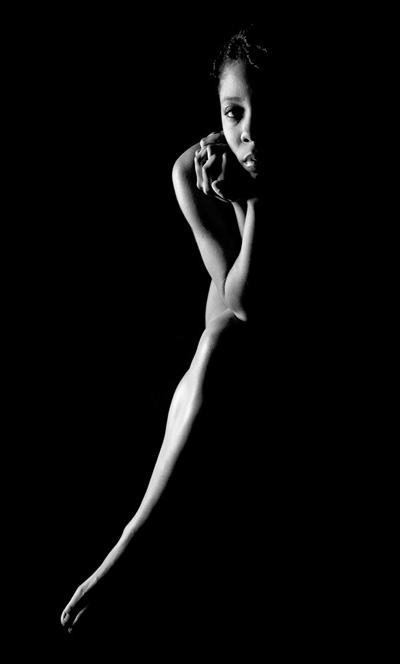 While you aren't allowed to start shooting or writing before your start date, you are encouraged to plan in advance. This means things like picking your topic, arranging your schedule for shooting, learning whatever tools you are going to use to create the book, and, of course, getting all your friends excited so they can support you through the crazy days of putting the book together. If any of you in Central Missouri decide to participate, definitely contact me so we can encourage each other and maybe even pool some resources. I'd love for this to become a real group activity!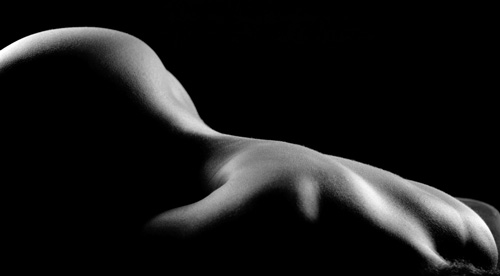 So what are the books about? The answers are as varied as the people participating. They include "day in the life" series, views of the photographer's home town or daily commute, pictures of family or friends, or collections of shots of a single subject, be it a flower, a city, or a person. My book last year was a collection of figure studies of one of my absolute favorite models (and people), Samantha Bradley.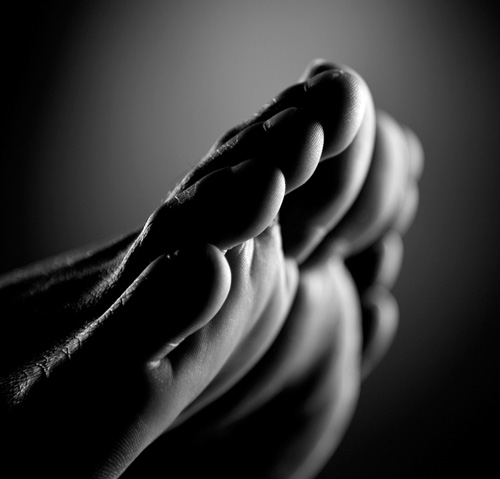 We spent some time before the start of our month talking about what we'd like to do and looking at other photos for inspiration. Then we spent five long sessions in the studio, shooting over 2,300 exposures, all in just 2½ weeks. I was able to narrow that down to a couple hundred contenders in a couple hours, and all of those got at least a basic editing job. Eventually I was able to narrow it down to the forty-eight that actually appeared in the PDF book, some of which are in this blog. There are also large (24" x 36") prints of 14 of these images currently on display in the front room of my studio (504 E. Broadway, Columbia — stop in and see!). I used Adobe PhotoShop™ to edit the pictures and Adobe InDesign™ to prepare the book, though there are certainly lots of other tools that could be used.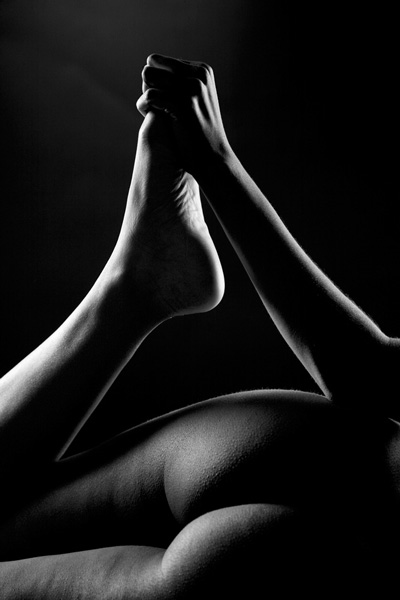 This year I'm planning on doing my book on Team Ambition, a local Mixed Martial Arts fight team headed by Curtis Bruce. I'll be taking photos of them working out in their usual facility, as well as some studio shots, and hopefully even an actual fight, if any are scheduled then. I'm really excited about this project, it will be a complete change from last year's book, that's for sure! We're still laying out plans, but we've got another month or so to get ready. I can hardly wait!
So... doesn't that sound like fun? Won't some of you join me? Check out the SoFoBoMo web site for the details, to register, or just to review last year's completed books. Happy shooting!
-Art
Back to The Photographer's Journal
---