Commercial Photography · Aerial Photography · Studio Rental · Classes
504 East Broadway, Columbia, Missouri · (573) 424-8486
June 23, 2011 - Sometimes Work Can Be Fun!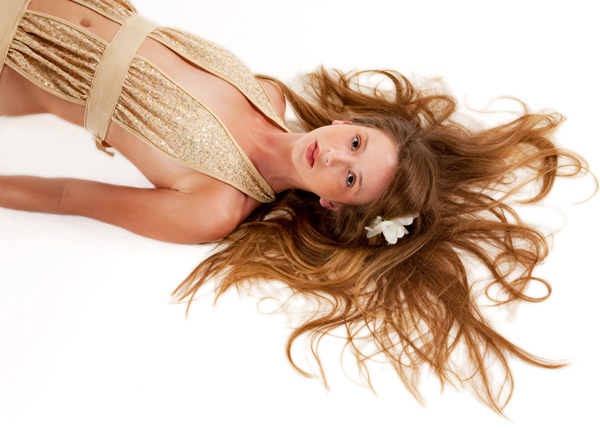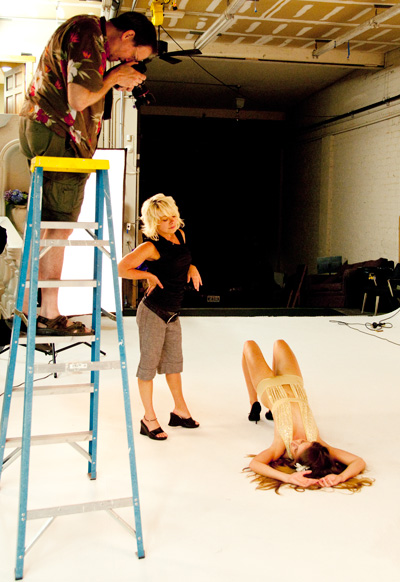 Monday evening I had the opportunity to do a portfolio shoot with an up-and-coming young model, Keya Eden. This young lady is just getting started modeling, and is working on building up her portfolio. She's a friend with one of my favorite models, Tiffany Burns, and Tiffany contacted me about shooting with her to build up some shots for her portfolio. Tiffany came along and did her hair and makeup and also helped coach Keya in the modeling (that's Tiff in the shot on the right). We shot for a few hours, doing several different looks, and ended up with several hundred shots to select from. Pretty typical for one of these shoots. This type of shoot, while not my "bread and butter" seems to attract the most attention. Who doesn't dream of either modeling, or getting to help out in a shoot like this? So I thought I'd share, not only some of the finished shots, but some of what goes on behind the lens. I'll make up for last week's picture-free blog with a picture-intense one, this time! Oh, and a word about pronouns. I'll refer to the model here with female pronouns, and the photographer with male pronouns. I'm not trying to be sexist. It's just that most models are female, and, well, I'm male. It could just as easily be a male model and/or a female photographer, and nothing stated here would change.
This shoot was a little unusual in that we had a good crowd of people there. In addition to Keya (the model) and Tiff (hair and makeup, and coaching), another favorite model, Samantha Bradley also came to help coach since Tiff was a bit under the weather. I also had Melanie Andrich, another photographer there to take some behind-the-scenes pictures and video, and she brought along her friend Zoe (who took most of the still shots, while Mel ran the video camera). Later on, Sam's friend Curtis also came and joined in. While that's a bigger crowd than I normally get to work with, it's not really atypical at a shoot.
As a matter of safety, when a model is shooting for the first time with a photographer, it's always good to make sure someone else is there, either someone coming with the model, or other folks such as hair and makeup stylists, wardrobe stylists, assistants, etc. Some photographers are quite adamant against models bringing someone, and occasionally it's because they've had bad experiences with boyfriends (typically) who want to run the show. If there are other people there anyway, and/or the photographer has good recommendations from other models who have worked with him, then you might go alone, but if in doubt, err on the side of safety. There are, unfortunately, too many creepy GWC's (Guys With Cameras) out there pretending to be model photographers. I really can't emphasize this enough — be safe out there. The photographer should never touch you without permission (really should never touch you, period, but sometimes a dress will need a tug once you're in position and there's no one else around to do it), and should always be respectful. It should be fun for both you and the photographer. That's not to say it's not work — modeling is a lot harder work than most people realize, both physically and mentally — but it should be work you enjoy doing.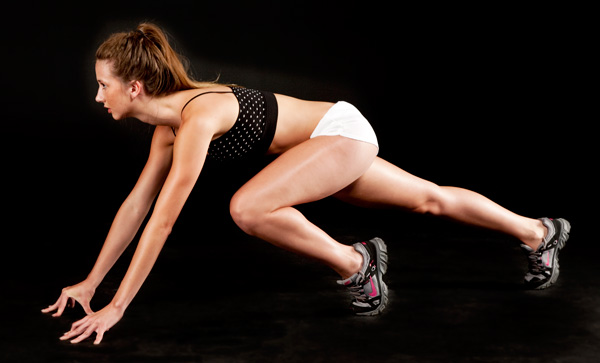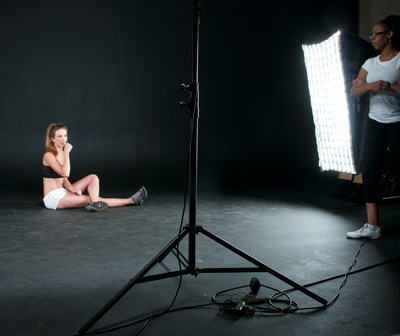 Another frequently asked question is who gets paid? The answer to that is an unqualified "that depends..."! When the shoot is for a commercial project (advertisement, catalog, magazine, etc.), then everybody gets paid by the client. How much depends on experience, location and a million other factors. When it's just a "portfolio shoot" (also called a TFP (Time For Prints) shoot), where both the model and the photographer (and often stylists, too) get to use the shots to build their portfolios, it varies widely. Frequently nobody pays or gets paid, and the model is responsible for the wardrobe and any styling, and the photographer for the location and photo equipment. They both do it for the fun, and for the shots, and eat their own expenses. If it's a beginning model working with an experienced photographer who already has an extensive portfolio, it's typical for the model to pay the photographer (this is sometimes called a "test shoot"). Conversely, if it's an amateur photographer working with a more experienced model, the photographer may be hiring the model. Basically, it comes down to whatever you can work out. Other factors may also affect who pays or gets paid, such as whether there is nudity involved, what use other than just personal portfolios the pictures might occur, whether or not there are location or special equipment expenses, etc. Whichever side of the lens you are on, it's important to remember that the other person, regardless of their experience, is expending time, effort and real expense to get the job done. Mutual respect is absolutely essential (and, unfortunately, often lacking).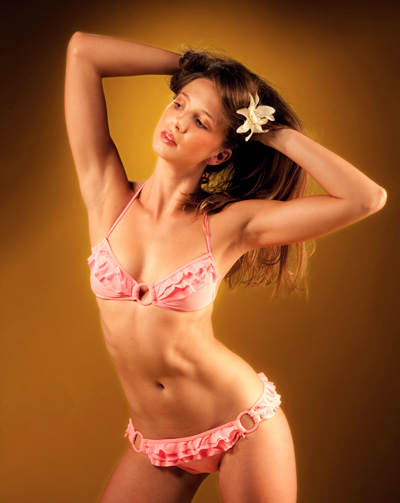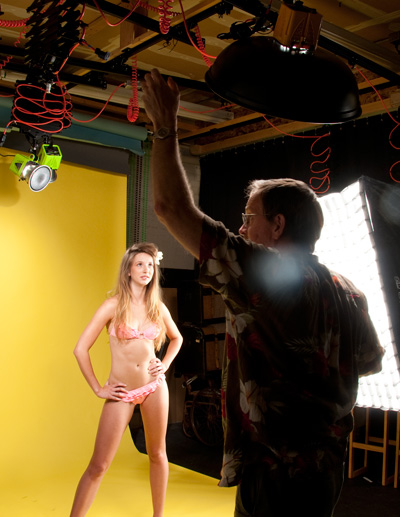 Another question is how the shots get distributed, and again, the answer is "that depends..."! In some cases the photographer gives the model all the high-resolution shots right off the camera, unedited. That's most common with beginning photographers who (a) don't value their work, and (b) don't have the skills to do good post-production work anyway. The other extreme would be the photographer who only gives the model a handful of fully-edited finished shots (selected only by the photographer), watermarked with the photographer's name and copyright. More often it's somewhere between these extremes. For me, I usually will give the model a disk of all the shots we took, but in a reduced size (typically 800 pixels on the long edge) and with a stamp that has my copyright, the words "proof only" and the name of the picture file. The model gets this immediately after the shoot, and these are her proofs, from which she can choose which shots she'd like me to work up. I will usually provide 2 or 3 shots from each "look" (outfit and setting), as well as a couple head shots as part of the deal. I let the models pick their own shots, because, as a photographer, the ones I like and want in my portfolio, may not be the ones she, as a model, likes or wants in her portfolio. Once the model makes her selection, I edit the pictures and then give her typically a high-resolution .jpg and some smaller web-ready jpgs of each of those shots. I don't generally provide prints these days, except as a separate charge. Again, there is no standard model here, it's whatever gets worked out between the model and the photographer. It's important to make sure both parties know what to expect before the shoot. Communication is also extremely important (and sadly lacking in too many cases).
Portfolio shoots are definitely among the most fun you can have with a camera, and that's true whether you are behind or in front of the lens. I know I had a great time Monday night, and so did Keya. After shooting, we all went out to IHOP for some much needed food, and we both talked about doing this again. Very few people are ever going to get rich either modeling or taking pictures of models, and you shouldn't pretend that it's something you're doing for the money (unless you're already one of those few), but it can be a great way to spend some time having fun, and maybe even earning a little pocket change from time to time. If you decide to do it, here are a few tips you should consider: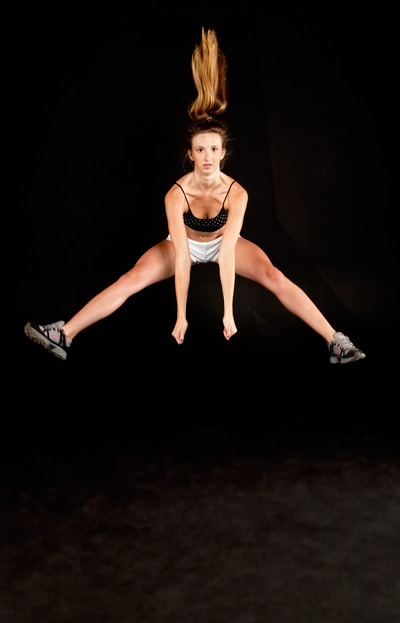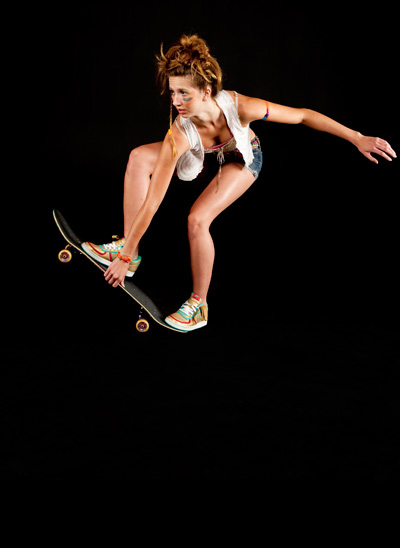 Be reliable. Come prepared and on-time.
Be respectful of the person on the other side of lens (and everyone else at the shoot).
Be safe.
Make sure you have worked out exactly what is expected and what you will receive before the shoot.
Be on your game and ready to work. Both modeling and shooting are physically and mentally demanding.
It's a good idea to have a "model release" or other document that explains what rights each party has (or doesn't have) to the pictures, ideally signed by both parties.
Have fun! If it's not fun, it'll show in the shots, trust me.
If any of you are interested in shooting with me sometime, feel free to contact me. If you already have some portfolio images, I'd love to see them (either attach them to the e-mail or send me a link). I'm generally not doing TFP shoots these days (though I may make exceptions in special cases), but I do keep my rates reasonable since these are a lot of fun! I usually assume that hair, makeup and wardrobe are the model's responsibility unless it's a commercial shoot. Beyond that, we can work out the details. If we're not meeting through a mutual acquaintance I like to meet face-to-face before the shoot (either at the studio or at a coffee shop), just to make sure all the questions get answered ahead of time, and so we can begin establishing a comfortable working relationship. Obviously if you're coming in from out of town, that may not be possible, and it's certainly not a requirement. Nudity is never a requirement, and I generally won't shoot nudes at all unless I've already worked with a model at least once or twice. You are always the final word when it comes to wardrobe, poses and safety. If you're not comfortable, we don't do it. Period. Beyond that? Well, give me a shout and we'll work out the details.
I also hope to do some workshops soon giving a small group of photographers a chance to work with some experienced models in a professional studio environment. Amateurs are definitely welcome, but this is a serious photography workshop, not a gawk-fest. You should have a camera that has either a hot-shoe or a PC flash connection in order to work with the studio lights. Any DSLR camera should have this (I have adapters for the Sony non-standard hot shoes), but point-and-shoot cameras generally will not work with the studio flashes. If you are interested in attending one of these workshops, drop me a line and let me know. Feel free to offer suggestions about what you'd like to see or do, too. I keep these workshops small so that there's plenty of hands-on time and individual attention, so it's no problem to tailor them at least somewhat to your particular interests.
Happy shooting!
-Art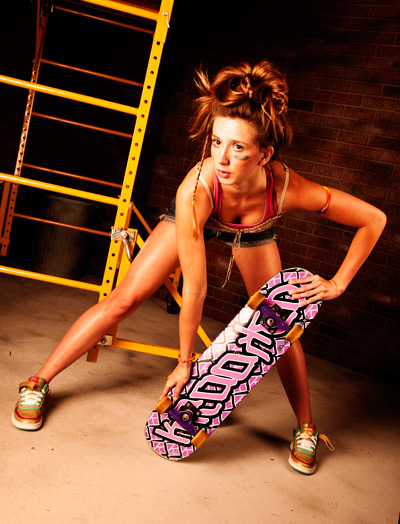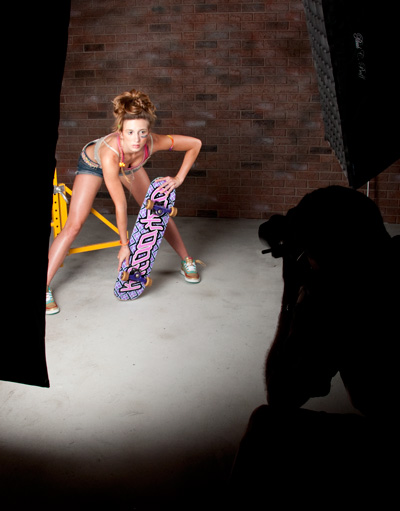 Back to The Photographer's Journal
---